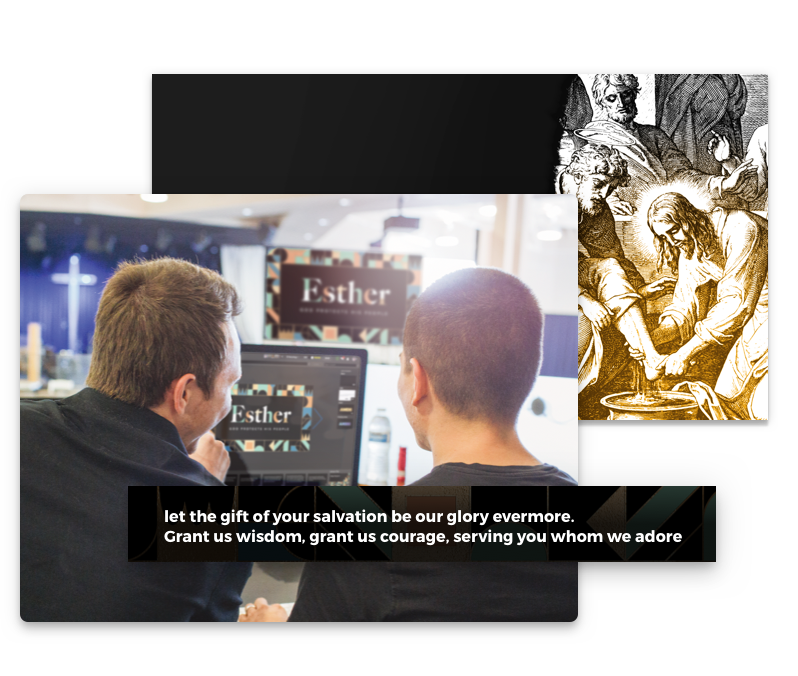 ---
Transform 'Sit back & watch' to 'Sit up & listen'
With Proclaim, add the visual elements that help take people from viewers to participants:
Encourage them to be present during the sermon: include eye-catching slides, lower-thirds, and On-Screen Bible.
Invite them to sing along: add lyrics to lower-thirds OR overlay lyrics right on top of your video. You can use graphics in your in-person service while sending text overlays to your stream—all from the same presentation.